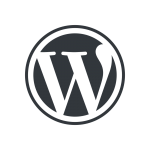 Yes! Finally! We updated our website! With our new WordPress theme it becomes a lot easier to keep you up to date on news, events and tutorials. On this last part; soon we will start to create quite a few of these. First we will (finally) finish the PlugInfo series of 4 videos, which now only contains 2. Also we will work on a more advanced series on the new IO Griptools plug-in.
With this new site you will have fast access to our tutorials which are now directly linked to the CyBear Vimeo account.
You will also find more information about the diverse software training that we provide and information about our recent new collaborations with Everlearn, Doesum and Eduvision.
So lot's of stuff to do and see. Maybe we can finally work on our showreel… nah…