Learning Adobe Illustrator
Illustrator is Adobe's design workhorse. Just about anything is possible; from designing logo's, clothing, characters, wallpapers, ground plans to complete corporate identities. Illustrator is the go-to-tool.
CyBear is a Adobe Certified Expert for Adobe Illustrator with many years of experience in training as well as working with the software on daily basis for print and 3D animation.
If you want to learn how to use Illustrator from the best, there are three options; you can attend a custom training on location, follow a training online or participate in a classroom training.
Custom Training on location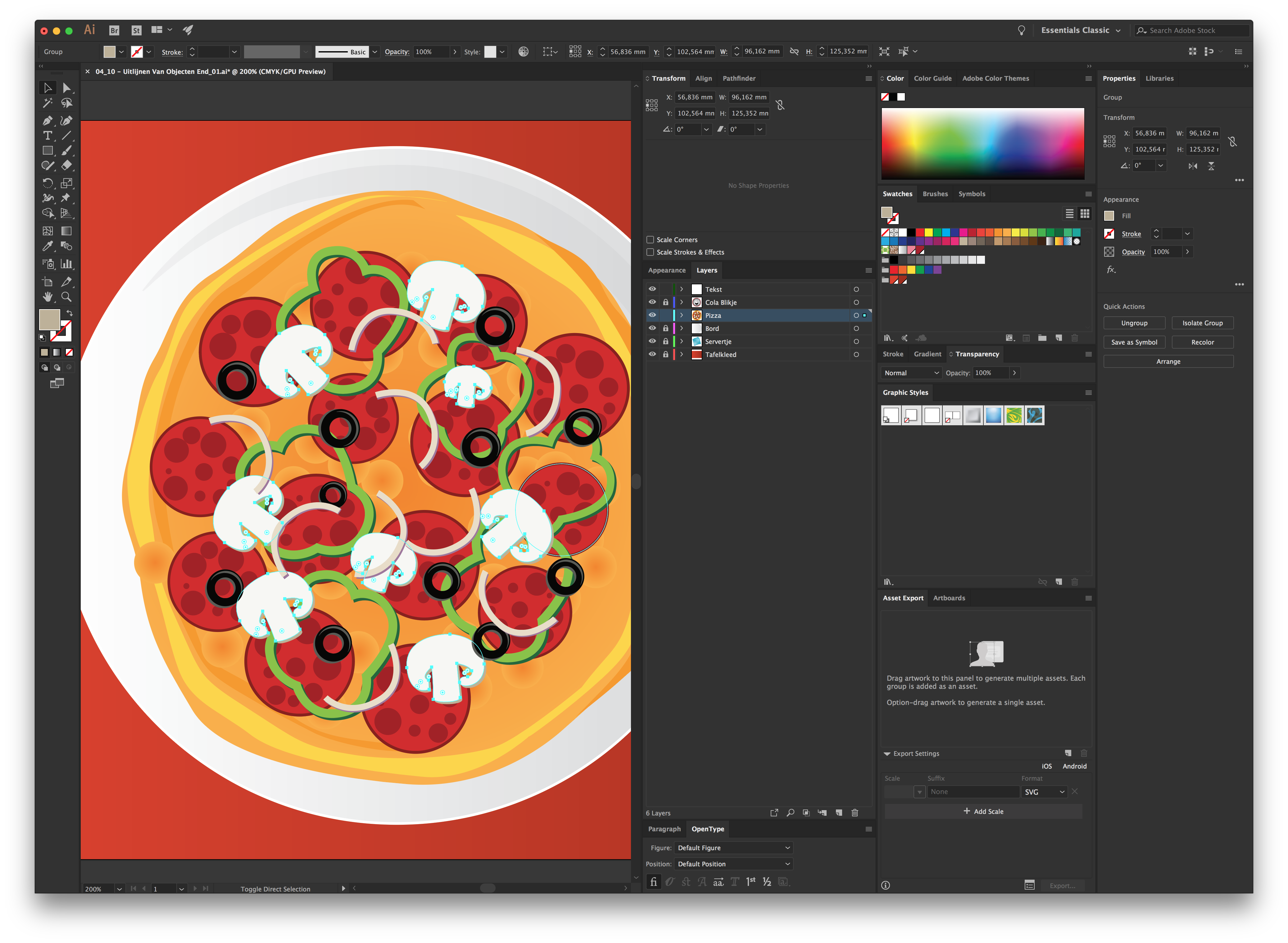 The advantage of a custom training is that the training is tailored to your needs. Illustrator is a program with as many applications as users. So if you really want to dive into the nitty-gritty, chances are that a "standard" training will only scratch the surface of the topics of your interest.
Another plus is the number of students that will attent a custom training (mostly it is one-on-one training). This will result in the best trainer/student chemistry.
Custom Training comes with custom training material. CyBear screencaps all lessons for later review of the student.
Please contact us for our rates, quotation or any further information.
Classroom Training: Illustrator Complete
The official course description:
The three-day course Illustrator CC Complete is based on the book "Adobe Illustrator Professional – Classroom in a Book". The Course is part of the official training series from Adobe and published their software. Illustrator CC Complete course is taught by a Adobe Certified Trainer, which the software itself used daily and therefore always up to date with the latest tips and tricks in his field).
After completion of the course Illustrator CC Complete the participant has sufficient knowledge and skills to independently create and edit graphic images, such as illustrative drawings, graphics products, and technical drawings. Illustrator CC Complete training is therefore suitable for both professional designers and illustrators as users engaged graphics work as a hobby or within office applications.
A few remarks form my side:
During my lessons I tend to deviate from the book quite a lot, since some of the techniques in the book can be achieved with a more convenient approach.
For more information for Illustrator Classroom in a book and enrolment in the class visit cmm.